CREAVI

La Maison des Temps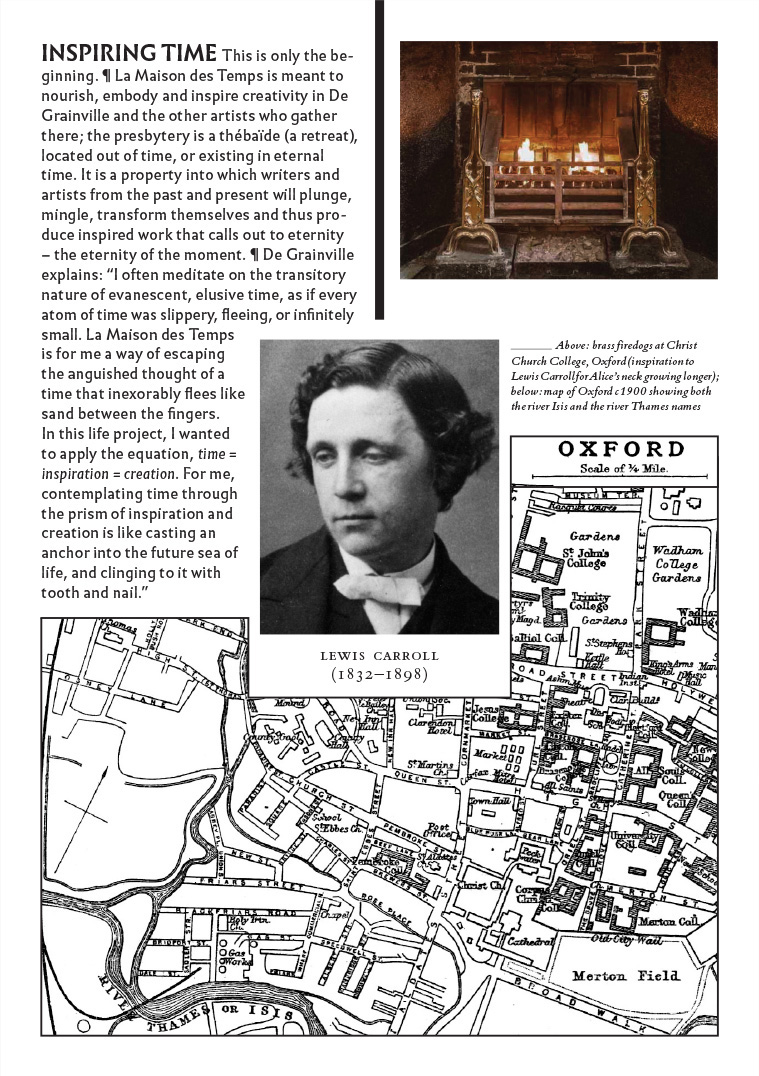 Vadim de Grainville (Grigorian) is an artist whose work explores the links, unity and opposition between food, life and death. His latest piece takes a house – the presbytery of Grainville – and turns it into La Maison des Temps or The House of Time (literally, different perspectives on time). Each room in the house is linked to a writer who had a preoccupation with time; Virginia Woolf, Ludwig Wittgenstein, Lewis Carroll, Marcel Proust, Vladimir Nabokov and Henry-David Thoreau.
Working with Vadim on a 'booklet' for visitors to the house, the design needed to reflect the notion of time. The unfolding format is in a way continuous, when reaching the end of one side you naturally turn over to continue the reading of the texts and this action is repeated. The strong vertical line bisecting each page is suggestive of a timeline and the typeface Infini designed by
Sandrine Nugue
is heavily influenced by time and its relationship to language and type.