ROYAL SALUTE
The Age Collection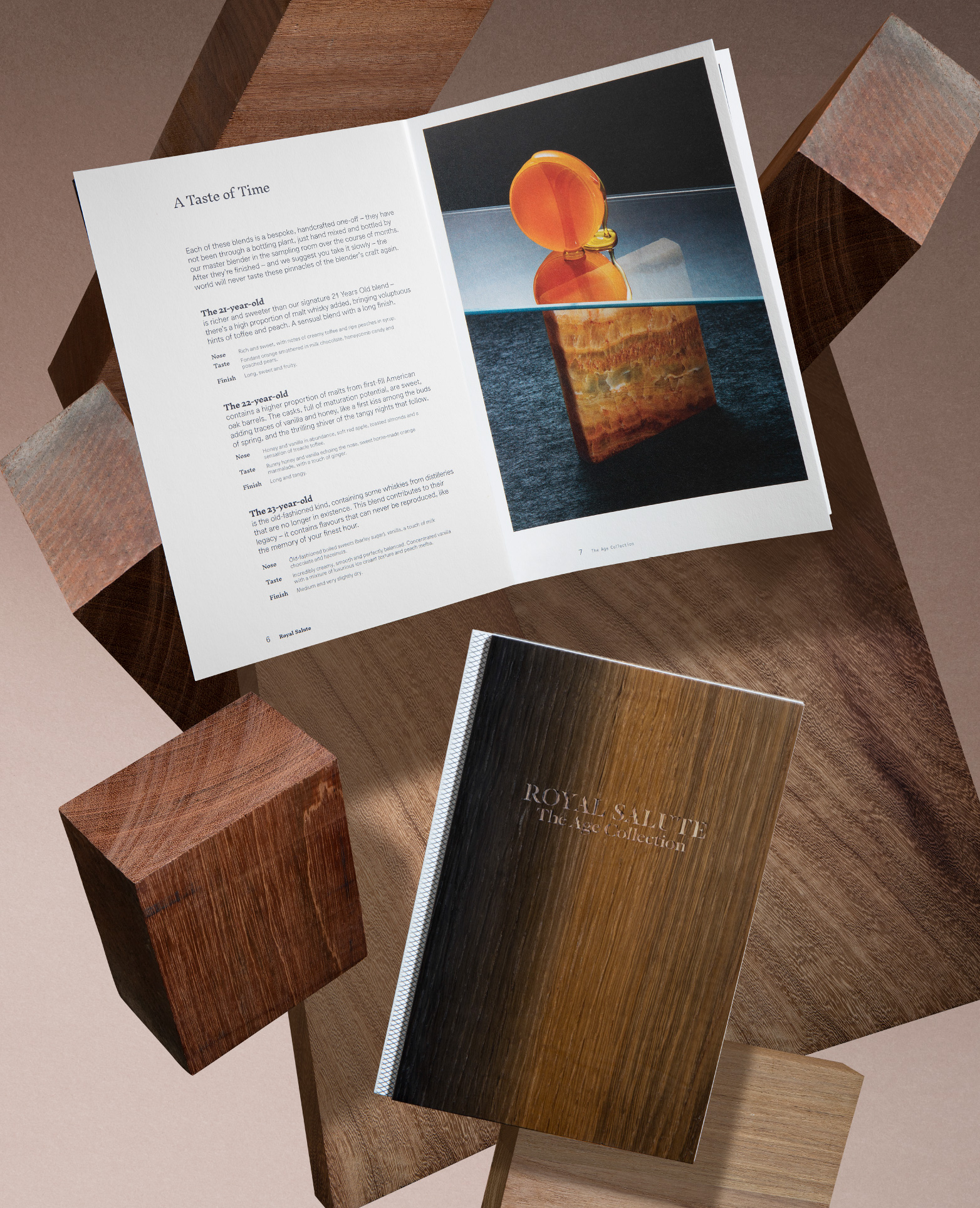 To mark Queen Elizabeth II's Sapphire Jubilee, Royal Salute created the Age Collection, one of the most precious whisky collections in the world, boasting over 380 years of whisky housed in 10 crystal decanters.
Working as part of a creative team, alongside architect
Sally Mackereth
and the craftsmen at
Jack Badger
, a limited-edition book was created, that took a look behind the making of this prestigious collection. Some of the highlights of the project were using 8000 year old Neolithic wood, salvaged from the Sava river in Croatia for the book's cover and working with
Kate Jackling
on creating images to reflect the tasting notes of the blends.